According to the first elements, the 18-year-old, who was killed during exchanges of fire with the police, is a US citizen and studied at the Uvalde High School. He would have targeted his grandmother first, before driving to the school to carry out the massacre of him.
An 18-year-old man opened fire Tuesday night at a school in Uvalde, South Texas. At least nineteen young children and one adult were killed in this elementary school shooting.. The shooter would have first targeted his grandmother, whose health status was yet to be determined, before driving to the school to carry out his massacre.
According to the first elements, the alleged perpetrator has been identified as Salvador Ramos, Texas Governor Greg Abbott said. He too was killed in the massacres that hit the town some 130 kilometers west of San Antonio.
Salvador Ramos is a US citizen who attended Ulvade High School. A mugshot circulated in local media shows a young man with shoulder-length brown hair, his face pale and expressionless.
Images of weapons published days before the massacre
Investigators are trying to get "detailed information about the profile" of the young killer, "his motives, the type of weapons used and whether he had the legal authority to possess them," Gov. Abbott said. The first analyzes of his accounts on social networks show a young man fascinated by firearms.
Three days before the massacre, an Instagram story with two AR15-type rifles appeared on an account linked to Salvador Ramos. According to CNN, several classmates confirmed that the profile did belong to the alleged shooter.
Note that the user identified in one of his posts would have no connection to Salvador Ramos, who would have acted alone according to Pete Arredondo, the Uvalde School District Police Chief in charge of the investigation.
In addition to Instagram, Salvador Ramos' biography on TikTok questions: "Children be afraid." He understands, "Children are afraid in real life"…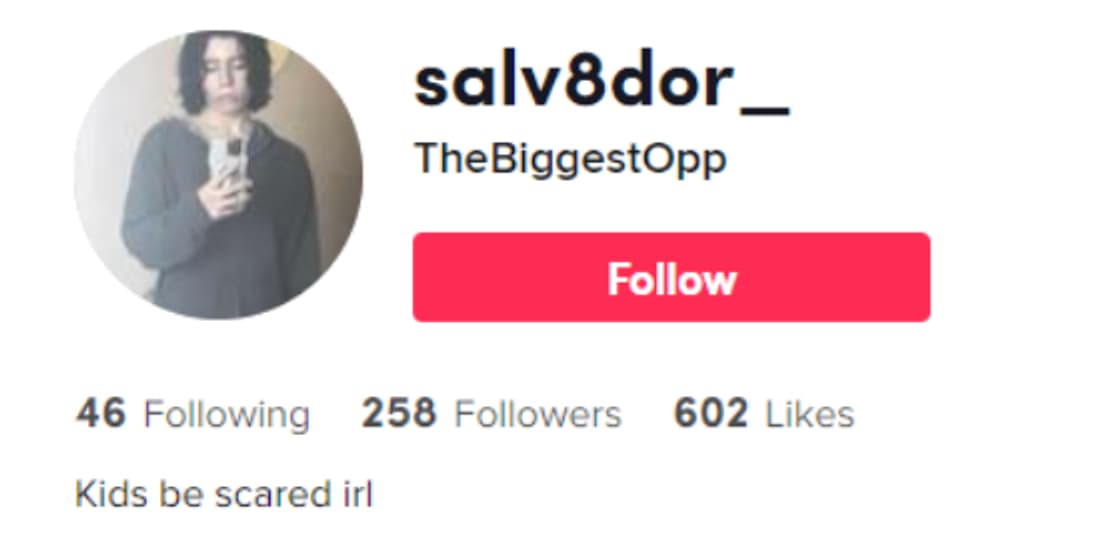 Finally, still according to CNN, a former classmate of the gunman said that Salvador Ramos sent him photos of a gun and a bag full of ammunition days before the attack.
The young man, who does not want to be quoted by the US media, explained that he was more or less close to Ramos with whom he spoke from time to time, especially to play video games.
He also clarified that Ramos was often teased by his comrades, particularly in relation to the clothes he wore and his family's financial situation. This had led him to miss school regularly.